Granville Island Speech

A GIS SPEECH CO. FACILITY
A TEAM OF Speech language pathologists
dedicated to assisting you.
Have questions?
we offer a complimentary consultation! It takes 15 minutes of your time and allows us TO EVALUATE YOUR SPECIFIC NEEDS and recommend a treatment plan.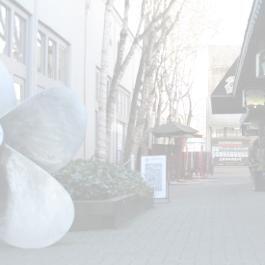 Granville Island Speech is a boutique clinic that delivers quality comprehensive services in a relaxed, professional environment. We are a GIS Speech Co. facility.
G.I.S. Speech Co is a company endorsing the mission and vision of our facilities; of who we are, and what we do. This company represents a quality and style of service delivery that can be recognized and expected across our clinics. Reflected at every level of service, (both within each session, and during the course of therapy), you will find the elements of "ground", "innovate" and "sustain".



SpeechLanguage Pathologists address the needs of those who exhibit difficulties with cognitive functions (attention, memory, problem-solving, etc.), receptive and expressive language needs, literacy, social interaction, including social thinking deficits, and social anxiety, voice and fluency problems, and difficulties with speech production. We provide a full range of services for all age groups.
At Granville Island Speech Inc. we offer individualized assessment and treatment services that are designed to help communicate effectively and more confidently by overcoming challenges, through engaging and positive experiences.
We offer INDIVIDUAL, GROUP and ONLINE TELEHEALTH services.
As a parent, the only thing I want is for my child to be able to get everything he needs. Thank you Vinni, for teaching my child the words and ability to explain what he wants. My son has become a regular little Chatty boy. With all your skills and training helping him along his way. Your method of teaching keeps him wanting to visit you time after time. He leaves your office thinking he can do anything. Now he reads levels above his age group and he can explain his thoughts.
I will never be able to properly explain the positive changes you made in my son's life.
I am a 19 year old college student who has stuttered his entire life. I was referred to Vinni by my school counsellor, and I am grateful for it. Vinni is a remarkable person; attending her weekly one-on-one sessions I began to notice a big improvement in my speech. Vinni has not only helped me overcome my speech impediment but she has also taught me life lessons which I will never forget! Thank You Vinni Panikkar!
Vinni is a wonderful SLP to work with. Her ability to quickly develop a relationship with her client, and as in my case, with their parents is impressive. She is warm, observant and very knowledgeable in her field. Her ability to challenge her client while appearing to not push hard is a real strength. My son's improvement as a result of his work with Vinni is amazing.
My son has been seeing Vinni for speech therapy since August and the growth in just this short amount of time is unreal. I could see a change in him from even just after a couple of sessions. If you're looking for speech therapy this is your place! It's a very warm and friendly environment and I can't wait to see how much more he will grow.
© Copyright GIS Speech Co.Inc.